Alzheimer's WA Leadership Team
Warren Harding – Chairman and Head of Research, Grants, and Innovation
Warren Harding was appointed to the Board in 2018/19. Warren has over 25 years of strategic management consulting and other NFP board experience. He was the former Ministerial adviser to a state Deputy Premier and Minister for State Development and held various senior government roles including Treasury.
Warren has a very broad international experience, working with PwC, Deloitte and Accenture at Managing Partner level in the Asia Pacific; serving some of the worlds largest companies in the energy, mining, telecommunications; life-sciences, health and public sector.  He has been an External Adviser to McKinsey & Company. He has led major organisational transformations involving complex OPEX/CAPEX budgets; major technology change and has a track record of building culture and developing talent.
He was a co-founder of the Future of Work Institute in WA and has been a regular speaker on future work skills, and the human factors of digitisation; AI and Automation and is working closely with the World Economic Forum.
He is the Minister for Health's Nominee on the Sustainable Health Review and has strong views around financial sustainability, addressing the inequity of regional access and delivery, the opportunity for digital health and assistive technology to support care in the home, and the importance of workforce training. He has real-lived experience with dementia as a carer.
Warren holds a Bachelor of Science ( First Class Hons) from the University of Western Australia, a Graduate Diploma in Media (AFTRS); was a British Council Scholar at London School of Economics, and holds an Adjunct Professorship to the Curtin Business School.
---
Ella Dachs – Chief Executive Officer
Ella Dachs has over twenty years of consulting experience in change management and is an experienced People and Organisation Culture Change professional. Her career began in Tax, then Human Resources and continued on to Change Management and Talent Development. She has held operational and leadership roles and has developed a comprehensive understanding of different industry sectors across multiple geographies.
Ella is the CEO and leads a dedicated team of talented professionals who have extensive experience in Care and Support Services, People and Culture, Education, Consulting, Finance, Marketing, Brand and Digital Strategy. The team is committed to providing high quality, person-centred services that can improve the lives of those living with dementia.
Ella holds a B.Bus. Organisational Psychology and Human Resources Management (UCT) and a Post Grad. Dip. Marketing (IMM). She is a strong advocate for diversity and inclusion to ensure Alzheimer's WA delivers on our purpose, to be the dementia care experts and ensure AWA is an employer of choice.
"At Alzheimer's WA, we look forward to developing trusted relationships with our ageing community and working with you, your family, friends and loved ones to enable and empower our ageing to live independently in their own homes for longer and to age in place with dignity in order to become truly inclusive dementia-friendly communities"
---
Chris Oldfield – Head of Care and Support Services
Chris commenced Alzheimer's WA in December 2020 as Head of Care and Support Services.
With over 20 years of experience working in the not-for-profit sector in Aged Care services in middle management and executive roles, Chris has extensive experience in operational, strategic planning, and development.
Chris has a Bachelor of Business, majoring in Marketing and Business Law.
---
Nigel Holmes – Head of Finance and Operational Performance
The Aged Care sector is going through significant change and Nigel's role is focused on creating financial value for the organisation and its members. To achieve this, we need to ensure we have robust systems and processes in place. Being able to introduce improvements and efficiencies to realise value provides job satisfaction.
Nigel has significant finance and commercial experience from working across various industries in senior finance roles. Working for Alzheimer's WA has allowed him to be part of a values-based organisation that addresses the needs of those living with dementia.
Nigel is a Member of CPA Australia. Mentoring of finance staff to help them achieve CPA membership.
---
Michelle Withers – Head of People, Culture & Quality
Head of People, Culture, and Quality at Alzheimer's WA, Michelle plays a critical role in supporting and enabling our staff to contribute through their role to the organisation's values of purpose, accountability, integrity, empathy, respect, and quality.
Prior to joining the Alzheimer's WA team, Michelle has had a diverse career in Human Resources, working in various industries in Sydney, Melbourne, and Perth. Starting out in banking and finance with Westpac and its then subsidiary finance company AGC, NAB, a WA based global aerospace organisation to most recently working in the higher education sector with Curtin University. Michelle brings years of experience and proficiency to Alzheimer's WA.
In addition, she holds a Graduate Diploma from the Australian Graduate School of Management, and attended the University of New England, NSW and UWA, where she graduated with a Double Major in Psychology and Industrial Relations. She strongly believes that together as a team, we can improve the lived experience of people living with dementia and make the work we do satisfying and purposeful.
"I feel very privileged by the opportunity to work with Alzheimer's WA. In a short space of time, I have realised what an amazing opportunity it is to be part of a dedicated and committed team that is so determined to improve the lives of people living with dementia, their families and carers. It is such a worthy and necessary cause to ensure that all people living with dementia are able to live safe, engaged and fulfilling lives in our communities.
---
Andrew Crow – Head of People, Culture & Quality
As Head of Education and Consulting at Alzheimer's WA, Andrew is responsible for the organisation's Training College and consulting practice supporting our ongoing participation in leading sector development and capacity building within a changing aged care environment.
With over 30 years' experience, Andrew has held Asia Pacific leadership roles at global education and technology corporations, worked in advisory and development roles for Government's across the region, and been involved in consulting, program development, and educational change initiatives with development banks, United Nations agencies, and social development partners across the NGO landscape.
Andrew holds a Bachelor of Science (First Class Hons), a Graduate Diploma in Professional Education, and a Master of Education from the University of Western Australia.
---
Aishath Adam – Manager, Finance and Operational Performance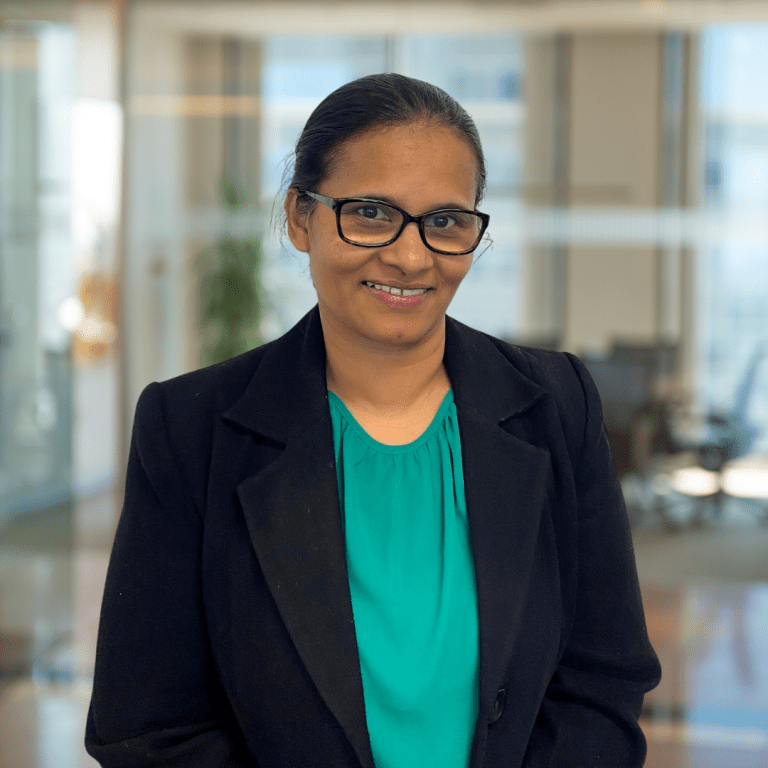 Aishath provides us with financial data analysis to provide required information to CEO and other Managers, for decision making.
She has a Bachelor of Commerce (Accounting and Finance) from Curtin University of Technology and a Masters of Advanced Accounting, also from Curtin University of Technology.
She has over 5 years of experience in internal auditing and over 10 years of experience in the not-for-profit sector.
 
---
David Garrett – IT Manager
As the IT Manager at Alzheimer's WA, David is responsible for the core business platforms. His role ensures our organisation functions and utilises technology effectively to connect with all its staff and most importantly its clients; ensuring we can deliver a consistently reliable and high-quality service.
Technology has been a significant interest of David's throughout his life; he pursued it with passion and spent a significant amount of time with a large engineering company migrating, implementing a large SAP ERP system. This journey has allowed him to be business-ready to assist organisations to adapt as technology and industry requirements change.
David is keen to assist Alzheimer's WA goals, aligning his expertise with his real-life experiences as a carer.
---
Ceri Writer – Manager, People & Culture
We are honoured to have Ceri with her background in leadership, change management, and cultural transformation. She has a Diploma of Applied Science and is a graduate of the Australian Institute of Company Directors.
Joining our team in May 2021, she immediately focused on bringing structure and governance to People and Culture processes and working with the executive team on the implementation of the Transformation Program.
In her various previous roles, she led a significant improvement in employee engagement from 35% to in excess of 85%. She was the first female Chairperson of the combined (men's and women's) Hockey Associations in WA – creating unity, and was the first female President and Life Member of a community hockey club in the North Eastern suburbs.
"I thoroughly enjoy working with some amazing and passionate people at AWA and the opportunity to work with them to improve the lives of the members, their families and carers that we support."
---
Julie Szczurowski – Regional House Leader for Mary Chester House, Shenton Park
Julie has proudly been with Alzheimer's WA for over 10 years. She has held many roles within the organisation including Assistant Coordinator, Coordinator, and now Team Leader of the North East.
Her education consists of a Diploma of Business, Effective People Management – Leadership, Dementia Care Mapping, an Eden Association, and an Ashby Memory Method-Certified Facilitator.
Julie's role is to ensure the delivery of a person-centered approach to clients and carers, as well as build a complementary team of coordinators and support workers that deliver services to the highest standard of care. This enhances individual's rights, abilities and recognises their individuality.
"What I enjoy most about my role is working with a team dedicated to supporting each other and the people we support."
---
Lorraine Benson – Team Leader
Lorraine is a dedicated member of the Alzheimer's WA team, joining the organisation over 20 years ago.
For the last 7 years, Lorraine has managed the hardworking, passionate team at Hawthorn House, Albany. Hawthorn House is a respite centre, focused on delivering best practice relationship-based support in the Albany area.
Lorraine has had years of experience working with people with dementia and an enthusiastic drive to improve services.
"I feel strongly that the values of people should be respected, and that we never lose sight of the individual and their role in community and family."
---