The best living environment for a person with dementia is one that helps them to be as happy and independent as possible. Familiarity is important as changes in this environment may add to confusion and disorientation. The home environment should help you to know where you are and to find where you want to go.
Safety tips for around the home
Electrical
Ensure lighting is at a high level by opening curtains and blinds, ensuring light globes are high wattage and using sensor lighting to detect when someone is in the room
Nightlights in the hallways and in the toilet may be useful to assist in finding the way to the bathroom at night
Electric blankets and hot water bottles may be a safety hazard, so consider removing
Automatic cut off for hot water jugs and other appliances are recommended
Replace more dangerous forms of heating, such as bar radiators, with safer heating options like column heaters
Check appliances, such as heaters and toasters, to make sure they do not present any safety hazards
Replace long electrical cords on appliances with coiled or retractable cords.
 Bathroom and other rooms
Hand held shower hoses allowing to direct the flow of water as desired
A shower or bath seat so you can be seated while bathing and eliminates the need to lower yourself into the bath
Install hand rails at the bath, shower and toilet
Arrange furniture simply and consistently and keep the environment uncluttered
Remove loose rugs and seal carpet edges that may be safety hazards
Make sure mats are secure that patterns in flooring are minimal
Dispose of (or safely store) all medications
Smoke detectors are important for everyone. A person with dementia may need someone to check the battery and make sure the alarm is loud enough
If you live alone, consider a device or system that will alert someone if you are unwell or have left the home
Consider security cameras inside and outside the home that are connected to an app that track movement
Set up an engaging environment with magazines and jigsaws
Ensure items to complete activities are in easy sight i.e. teabags, coffee and sugar or tea towels for drying dishes.
In the garden
Keep paths well swept and clear of overhanging branches
Check catches on gates and consider padlocking gates with word and number combinations
Remove poisonous plants and dispose of hazardous substances from sheds and garages such as kerosene.
For more information visit our Dementia Enabling Environment Virtual Information Centre which provides practical tips, guides and resources to help make the places where we live more dementia enabling. This will encourage a person with dementia to lead as full and independent life as possible.
For more information please contact us on 1300 66 77 88 or email us.
Resources
Thank you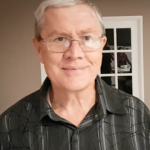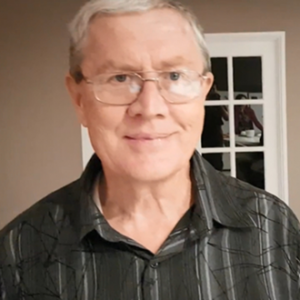 The video on this page was made possible through the generous donations made in memory of Ian Collett. Alzheimer's WA relies on the generosity of the community to help us do the work that we do and ensure no one faces dementia alone. Please donate to support our work.